New York City and the New York Police Department have agreed to collectively pay millions to protesters who were arrested, detained or subjected to violence during a George Floyd demonstration in the Mott Haven section of the Bronx in June 2020, according to a court filing.
The settlement agreement called for more than 300 protesters confined that day using a police tactic they referred to as "kettling" to each receive $21,500, which is believed to be the highest per-person settlement award in a mass arrest class action lawsuit. The total cost of the settlement will be nearly $7 million.
"We are really pleased with the settlement," plaintiffs' attorney Ali Frick told ABC News. "This was essentially a premeditated show of force against people who were demonstrating against police violence."
There were 320 protesters restrained with zip ties, battered with batons and hit with pepper spray, according to their lawsuit that named the city, the department and individual high-ranking members of the NYPD.
"The Mott Haven protest really shocked the conscience when it happened. These protesters were kettled. Then the police moved in with extreme brutality that was totally uncalled for and unnecessary," Frick said.
The proposed settlement is meant to include those who were detained, arrested or subjected to force by police officers on East 136th Street between Brook Avenue and Brown Place.
"The proposed settlement here is fair, reasonable, and adequate and should be preliminarily approved," attorneys for the plaintiffs said in the court filing.
Henry Wood, one of the protesters who sued, called the proposed settlement a relief but said it would not change what happened to him.
"The violence unleashed upon us that night was intentional, unwarranted, and will be with me for the rest of my life. What the NYPD did, aided by the political powers of New York City, was an extreme abuse of power," Wood said in a statement.
Samira Sierra, another of the protesters who sued, said she was "violated" by the police.
"We had every right to protest, yet, the City of New York made an explicit statement that day that the people of the Bronx are at will to be terrorized," she said in a statement.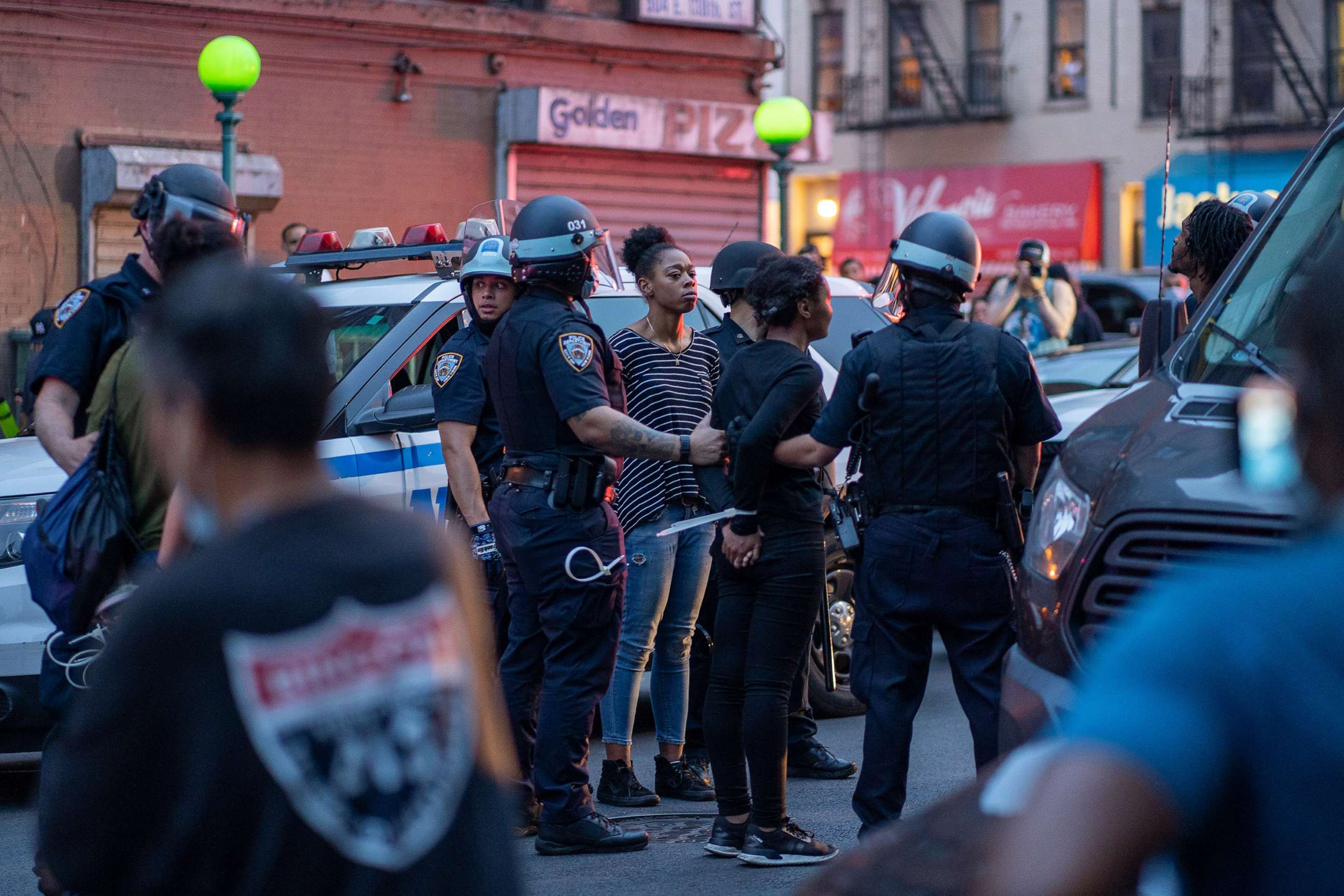 The arrests in Mott Haven on June 4, 2020, came on the second night of a curfew imposed by then-Mayor Bill de Blasio, who said at the time it was necessary to "protect the city and its residents from severe endangerment and harm to their health, safety and property" from violent acts occurring after dark.
"It was a challenging moment for the department as officers who themselves were suffering under the strains of a global pandemic did their utmost to help facilitate people's rights to peaceful expression all while addressing acts of lawlessness including wide-scale rioting, mass chaos, violence, and destruction," the NYPD said in a statement.
"Two-and-a-half years after the protests of 2020, much of the NYPD's policies and training for policing large-scale demonstrations have been re-envisioned based on the findings of the department's own, self-initiated analyses and on the recommendations from three outside agencies who carefully investigated that period," the department continued. "The NYPD remains committed to continually improving its practices in every way possible."